Dear sponsor,
Welcome and thank you for your interest in the Quo Vadis Conference Series, an innovative educational and networking event aimed at connecting students and young Polish professionals.
Canada is home to a sizable population of over 1M Polish-Canadians with a growing offspring of young, educated and ambitious professionals across a multitude of industries.
Since 2009, there have been 4 editions of Quo Vadis, including notable cities such as Ottawa, Windsor, Toronto, Calgary and Chicago in which we have successfully attracted 1000s of delegates from across North America, Europe and Australia.
We are very proud to announce that the 5th installment of Quo Vadis, themed "Connecting Cultures", will be taking place in Montreal from August 16th to the 18th 2013.
The main goals of the conference are:
To create a network of young, educated and influential Polish professionals
To promote an active and visible Polish community
To explore Polish identity & culture
To teach leadership skills to our burgeoning new generation
Quo Vadis provides the premier opportunity for your brand to align itself with the Polish community in order to support multicultural and community development.
A brief glance at our demographics quickly proves to you why your support to Quo Vadis
would greatly benefit and broadcast your brand.
We sincerely hope that you will join us as proud sponsors of the conference.
Thank you for your time and consideration.
Sincerely,
Marek Rymarz
Sponsorship Director
---
Patrons: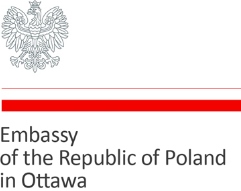 Embassy of the Republic of Poland in Ottawa
Honorary Patron
443 Daly Avenue
Ottawa, ON, Canada
K1N 6H3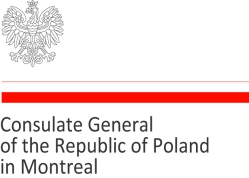 Consulate General of the Republic of Poland in Montreal
Official Patron
1500, Avenue des Pins Ouest
Montreal, QC, Canada
H3G 1B4
We are very grateful to the Ministry of Foreign Affairs of the Republic of Poland for their continuous support of the Quo Vadis Conference Series.
---
Platinum Sponsor:

3700 Griffith, Suite 200
St-Laurent, QC, Canada
H4T 2B3
---
Gold Sponsors:

UTV International Inc.
8650 Darnley Road
T.M.R., QC, Canada
H4T 1M4

Nitrex Metal Inc.
3474 Bd Poirier
Saint-Laurent, QC, Canada
H4R 2J5
---
Silver Sponsors:

Polish Combatants' Association in Canada
Head Executive Board
206 Beverley Street,
Toronto, ON, Canada
M8V 1K6
Branch 8, Ottawa
Branch 6, Edmonton
Branch 24, Sudbury
Branch 27, St. Catharines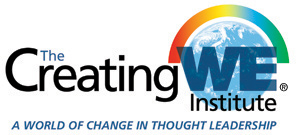 Benchmark Communications, Inc.
116 Central Park South 9-D
New York, NY, USA
10019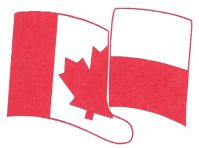 Polonia Foundation in Alberta
2107 TD Tower 10088-102 Ave.,
Edmonton, AB, Canada
T5J 2Z1

Canadian Polish Congress – Alberta District
P.O. Box 1912, Main P.O.
Edmonton, AB, Canada
T5J 2P3
Jane Skoryna (personal donation)
---
Bronze Sponsors:

Fundacja Spoleczno-Kulturalna
P.O. Box 63601
C.C. Van Horne
Montreal, QC, Canada
H3W 3H8

Polish Canadian Women's Federation
Contact Person: Ewa Zadarnowska, President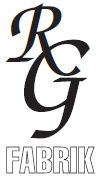 RG FABRIK
Commercial printing
Tel: 514 898-1074
Fax: 514 956-9918

Canadian Polish Congress – Head Executive Board
3055 Lake Shore Blvd West,
Toronto, ON, Canada
M8V 1K6
Tel: 416 532-2876
Fax: 416 532-5730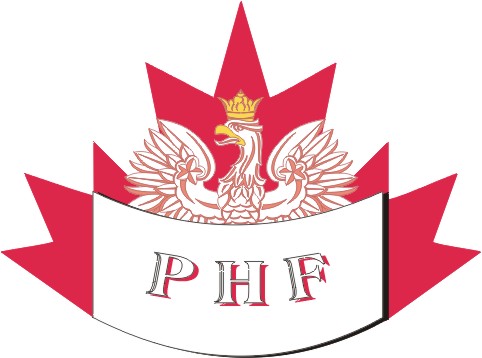 Polish Heritage Foundation of Canada
World Exchange Plaza,
P.O. Box 81008,
Ottawa, ON, Canada
K1P 1B1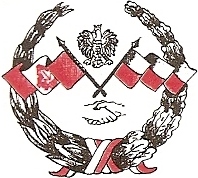 Polish Patriotic Brotherhood Aid Society
1956 rue Frontenac
Montreal, QC, Canada
H2K 2Z1

Polish Canadian Humanitarian Society Of Edmonton
#423 1130 Tory Rd.
Edmonton, AB, Canada
T6R 3W2
T.C.B. Internationale Inc.
1868 des Sources, office 306
Pointe-Claire, QC, Canada
H9R 5R2
Tel: 514 693-8885
Fax: 514 693-8875
Związek Weteranów Polskich im. Marszałka Józefa Piłsudskiego
63 Prince Arthur East
Montreal, QC, Canada
H2X 1B4
Polish Canadian Women's Society of Edmonton
417 Heffernan Dr. N.W.
Edmonton, AB, Canada
T6R 1W4
---
Special thank you to: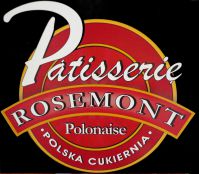 Patisserie Rosemont
2894 boul Rosemont
Montréal, QC, Canada
H1Y 1L7
Tel: 514 728-7711

QV Calgary
for providing start-up funds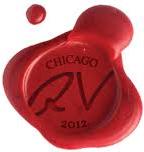 QV Chicago
for providing start-up funds
PKTWP Grupa X
Mr. Bernard Kmita
---
Cooperation:

Trade Commissionner's Office of Poland in Canada

Polish Biuletyn

Polish Institute of Arts and Sciences in Canada
McGill University, Montreal
McGill Polish Student's Association