Our Speakers

Kinia Adamczyk
Journalist at Groupe TVA
Kinia is an award-winning journalist – researcher at the investigative TV show JE in Montreal. She previously held the same position at QMI News Agency. With Irene Tomaszewski, she co-founded and co-edited cosmopolitanreview.com in 2008, inspired by her participation at Poland in the Rockies. Kinia's freelance work included writing about international development in Zambia and Guatemala and post-war reconstruction in the Western Balkans.

Kacper Bak
Gzowski Club founder
In 2009 Kacper Bak obtained a B.Sc. from Warsaw University of Technology. He is one of the fathers (aka papas) of Gzowski Club and a former president of PSA at University of Waterloo. He thinks big and always challenges the status quo. He grew up in Poland and lived in Sweden. While in Poland, together with other students, Kacper was constructing the first Polish satellite: PW-Sat. Currently he is doing research in Software Engineering and is finishing PhD at University of Waterloo. His goal is to change the way people produce software. His European experience brought about the Gzowski Club, which was a game changer for student events, parties, and volunteering. Kacper values international experience, random adventures, innovation, and passion. In his spare time he explores Brazilian music and learns Portuguese. He also aspires to be a star in Brazilian soap operas. He writes an insightfully cool blog kacper.me.

Dorota Barys
Head of Programme Division in the Department of Cooperation with Polish Diaspora of the Polish MFA
Dorota Barys graduated in Hispanic studies in the University of Poznan and yearly PR study in the Academy of Economics in Poznan. Started her professional career in business, working for Philips Lighting Poland SA, first as export manager then as marketing communication manager, responsible for marcom strategy for all Central & Eastern European markets. Joined MFA in 2000 when she was appointed consul in Mexico. Then she worked as consul in the Polish Embassy in Oslo, Norway and lately as Consul General in Curitiba, Brasil where she was especially involved in promotion of polish culture and work with the Polish Diaspora.

Maciej Dabrowski
Executive Director of the Polish American Foundation of Connecticut
Maciej is a successful business owner of "Rythm Art + Motion" dance studio in the Broad Street section of the city of New Britain, Connecticut. He is the current Executive Director of the Polish American Foundation of Connecticut. He is also a professor at Post University teaching dance theory and sociology of dance history. Maciej is responsible for initiating the Little Poland Festival that brings attention the Broad Street section and the businesses that are the heart of the area. He is currently active in local and state politics, where he understands the importance of the Polish presence. He is currently working with several institutions, including Central Connecticut State University, to create programs at the Polish American Foundation to assist the Polish population residing in the New Britain area.

Jonathan Durand
Documentary filmaker
Jonathan Durand is a Montreal-based filmmaker working primarily in documentaries as a director, editor, and cinematographer. With a background in Political Science and Philosophy from McGill University, his work primarily focuses on social, historical, and political issues, as well as community-based filmmaking. His work has taken him to Argentina, South Korea, Mozambique, South Africa, Germany, Poland, and Belarus. He is currently working on a feature-length documentary called "Memory Is Our Homeland", about Polish refugees in Africa during World War 2. The project was one of ten international documentaries currently in production to be invited to a residency at the Berlin International Film Festival in February 2013.

Roy Eaton
Performing Musician
Roy Eaton has a most impressive career. His first Carnegie Hall performance was in 1937, and he won the first ever Kosciuszko Foundation Chopin Award in 1950. Two years in the Army, and 30 years as the first Black "Mad Man" in Advertising at Young & Rubicam and Benton & Bowles, he "temporarily" interrupted his career as a recitalist. His latest album I Play for Peace on RHAHM was released on 11/11/11. Other current albums include: Joplin Rags on Sony Classical; Keyboard Classics for Children on Summit; "24/7+7 The Complete Preludes of Chopin, Gershwin; Still on Summit; and The Meditative Chopin on RHAHM. March, 2010 Roy was inducted into the Advertising Hall of Fame. Hear him on Youtube.com.

Dr Maria Elektorowicz
Professor in Department of Building, Civil and Environmental Engineering (BCEE), Concordia University
Dr. Elektrowicz graduated Warsaw Institute of Technology (Poland). Before joining Concordia, she worked at McGill University, the University of Constantina (Algeria) and the Institute of Air and Water Resource Management (Warsaw, Poland). She is a Fellow of Canadian Society for Civil Engineering (CSCE), the Past Chair of the CSCE Environmental Engineering Division, a member the Provost's Circle of Distinction at Concordia University, and the Past Undergraduate Program Director. Presently she is the Graduate Program Director in the BCEE Department. She is a recipient of several Canadian and Polish awards, including prestigious "Aquarina," a Medal of Merit for outstanding achievements in environmental protection and water pollution control (discerned by the Polish Minister of Environment and Water Resources and Gold Medal by PZITS. Dr. Electrowicz specialises in the soil, sludge and wastewater treatment using biological and electrochemical processes. She has also many works in sustainable development and word water scarcity. She has more than 300 publications and 21 registered inventions.

Maciek Fibrich
Director of RTO Management Group Pty Ltd
Maciek Fibrich is the Director of RTO Management Group Pty Ltd which provides amongst other services, consultancy, professional development, coaching and support to Registered Training Organisations (RTOs) nationally. Maciek has been working as a consultant for over 13 years focusing on the development of training within the Australian VET (Vocational Education and Training) sector. Maciek holds a Bachelor of applied Science and various vocational qualifications. Maciek holds his Lead Auditor Certification and has professional membership with the Australian Institute of Training and Development, the Institute of Learning Practitioners, the Institute of Learning and Development and the Vocational Education and Training Industry Group. On a personal level, Maciek has been involved with community groups since shortly after migrating to Australia in 1981. From the age of 5, Maciek was part of the Polish Scouting Association (Australia) as a Cub and has since held various positions including the Chief Commissioner for Boys, National Vice President and President (Queensland Branch).
Ela Golebiewska
Executive Director of Polish- American Leadership Political Action Committee (PAL-PAC)
Ela Golebiewska has over twelve years of experience in executive communication, social media campaigns and press/radio/TV presence. Winner of the 2011 Journalism Award in Poland, she has worked for various Polish media outlets in Chicago, cooperating extensively with public figures of the Polish community. She has also worked closely with Consulate General of Poland in Chicago on issues related to providing educational, political, scientific and cultural information to the Polish community. In her free time she is a US correspondent for Your Style Magazine, the best-selling magazine for women in Poland; and the Angora Weekly Review. She was responsible for the media campaign for Chicago TechWeek 2013 / Do IT with Poland, an event organized by Polish American Chamber of Commerce PACC together with Google for Entrepreneurs (Krakow), US Consulate General in Krakow and Trade and Investment Section Embassy of Poland Section in Washington DC. Since July 2013, Ela holds the position of Executive Director at PAL-PAC, where she is responsible for Operations and Public Relations.

Andrzej Malinowski
President of the Employers of Poland
Andrzej Malinowski graduated from Poznan University of Economics and is a Doctor of Economics (PhD). Since 2001 he has been the President of the Employers of Poland, the oldest and largest organization of employers in Poland, concentrating and representing over 7,500 companies that employ over 4 million employees. Andrzej Malinowski worked in the government administration, among others was the Undersecretary of State in the Ministry of Domestic Trade and Services, and the Undersecretary of the Ministry of Agriculture and Food Economics. In 1996 the Prime Minister entrusted him with the post of a proxy to organize the Ministry of Economy, where afterwards he was appointed the Secretary of State. Andrzej Malinowski was a member of the Polish parliamentary delegation to the Parliamentary Assembly of the Council of Europe. As the leader of Polish employers, he chaired the BIAC Poland – the Business and Industry Advisory Committee at the OECD. He is a member of the National Council for European Integration and the representative of Polish employers in the European Economic and Social Committee. He is also the representative of the Employers of Poland in the International Organization of Employers (IOE). Andrzej Malinowski's passion is to promote the idea of entrepreneurship and free market principles. He regards the Poles as very entrepreneurial, something they have proved since 1989. They have quickly learned the market economy, they are able to run their businesses with strong economic intuition and compete with the best.

Marie-Christine Palczak
VP Quebec KPK and VP Polish White Eagle Society
Marie-Christine Palczak has a degree in Linguistics and is pursuing a career in Marketing/Sales at Canada Post. She has been working diligently within the Polish community for over 35 years. For many years Mrs. Palczak took an active role in various youth organizations: Tecza dance group, Jutrzenka choir, Rapsodia Theatrer, and others. She has served on the boards of several school committees, including Presidency of the Governing Board of Wilfrid Pelleier School and on the Parents' Committee of merging Polish schools in Montreal. Since 2002 Mrs. Palczak has been the I Vice-President of the oldest Polish organization in Canada, the Polish White Eagle Society. She continues her involvement in the Polish community by promoting Polish language, folklore, culture and traditions. For this she has been decorated numerous times. She has been Vice-President of the Quebec Polish Canadian Congress since May 2013.

Walter J. Perchal
Professor, York University
Canadian Armed Forces
Walter Perchal has taught a broad range of courses at York University, Toronto. He has also taught as a Special Visiting Professor in a number of countries. Additionally, he is an Adjunct Professor at The Schulich School of Business, and, The Canadian Forces College. He is recipient of: York University Dean of Arts Award for Outstanding Teaching, The York University – University Wide Award for Teaching Excellence, and The Seymour Schulich Award for Teaching Excellence. He currently teaches in both the undergraduate and graduate programs in Disaster and Emergency Management. He is also Program Director of the Centre of Excellence in Security, Resilience, and Intelligence at the Schulich Executive Education Centre. Concurrently, he is Managing Director of a transdisciplinary consulting group that works globally advising on: national transformation, change, and security issues. He is current Chair of both The Distinguished Scholars of Canada and The National Defence Foundation – Canada. He has also served as a Senior Officer in the Canadian Forces. Among his past duties he has served as Commanding Officer of The Royal Regiment of Canada, and, Special Advisor to the Canadian Army Commander. His various efforts have been recognized both nationally and internationally. Among his honours he has: a UN Award, The Canadian Army Commanders Commendation, and both The Knights and Officers Cross of the Polish Order of Merit.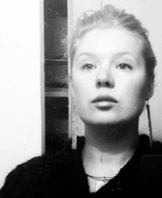 Klara Pokrzywko
Cultural Consultant
Klara has a BFA from Concordia University and NSCAD and a Masters in Arts Management and Cultural Policy from the London City University, UK. She was the International Manager of the La Fundacio Societat i Cultura (FUSIC) in Barcelona, developing projects aimed at improving conditions of immigrants and minority groups in Spain, France, the UK, Bosnia-Herzegovina, Poland, and Sweden. She worked for the International Intelligence on Culture (IIC) in London, UK, a consultancy that redesigned cultural policies for governments and cultural bodies in over 40 countries worldwide. She equally was a Coordinator for the European Cultural Foundation (ECF) based in the Netherlands, which initiates and supports cultural exchanges that inspire, empower and engage people to create democratic societies. In addition, Klara Pokrzywko has been exhibiting her artwork internationally at the Zendai MOMA in Shanghai, the Tokyo Metropolitan Art Museum, the Montreal Art Biennale and galleries in London, Los Angeles, and Brussels among others.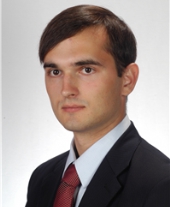 Marek Przytula
Business Consultant
Marek's consulting career includes entrepreneurial and venture capital experience. He was born and grew up in Poland. He is a founder of LSE SU Polish Business Society, the largest society of Polish students in the UK. Marek's greatest passions are new technologies, travelling and photography. He is very curious about the world and always willing to learn. Marek studied at the London School of Economics and Stanford University.

Mike Romaniak
Toronto-based Musician, Composer, and Arts Administrator
Mike Romaniak is a Toronto based musician, composer, and arts administrator. As a sopilka and saxophone player, Mike is involved in a number of projects that include the Lemon Bucket Orkestra (Toronto's only Balkan-Klezmer-Gypsy-Party-Punk Super-Band), Crazy Voda (an Afro-Latin polka band), and the Earwax Ensemble (a new music ensemble that specializes in unusual notation and improvisation).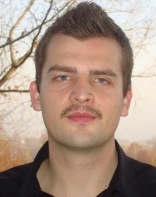 Tom Rozdeba
Gzowski Club founder
Tom is one to frequently mix business with pleasure. From being born into the small Polish community in Oshawa, he has spread his wings to the big city of Mississauga. Tom works as a Team Leader at DHL group. In his free time, his involvement has included doing work in the Polish student community in various roles, growing NBA Polish Night with the Toronto Raptors, attending programs such as being selected to the School for Leaders in Poland, and being a "Papa" of cool. Tomek is also the former better looking half of the Romek and Tomek Show. More recently, Tom has been doing cool things with Gzowski Club, where he explores affordable international travel, social adventures and lifestyle hacking.

Robert Rudy
Chief Operating Officer of Standard Products Inc.
Robert Rudy graduated from McGill University with a Bachelor of Arts in History, and subsequently completed an MBA at Dalhousie University in Marketing and International Business. He is currently the Chief Operating Officer of Standard Products Inc., a company supplying a full range of lighting solutions in North America. Prior to his current role, Robert held the position of Chief Operating Officer for Louisville Bedding, located in Louisville Kentucky. He held as well different positions in the Canadian textile company A.H.F, from Vice President to President. He has extensive global experience in sourcing and is a successful leader due to his belief in the importance of teambuilding. He is truly passionate about creating and coaching teamwork.

Andrew Ryder
Researcher in the Department of Psychology, Concordia University
Andrew Ryder's research involves the relation between individuals and their cultural context, and the implications of this relation for psychopathology. Recent work has explored differences between Chinese and Euro-Canadians in the presentation of depression, using cross-national and acculturation designs in student, community, and clinical samples. Once cultural differences are identified, the emphasis is on why these differences occurred; the potential role of the self-concept is central to these efforts. His specialities include acculturation, adaptation, and integration of immigrants, cross-cultural research methodologies, and clinical work across cultural barriers.

Jacques Kuba Seguin
Musician
Born in Montreal, of Polish origin, Jacques Kuba Seguin is an ascending figure of the Canadian music scene. Through his formation, Jacques has won several scholarships that led him to study at Humber college in Toronto and at Banff Center for the Arts, where he studied with world-renowned figures such as Pat Labarbera, Don Thompson, Dave Douglas, Jim Black, Chris Potter, Kenny Werner and Django Bates. For the last 12 years, Jacques has been working as a studio musician. He has shared the stage with groups such as Afro Cuban All-Star, Tekenjah Fakoli, Jean Leloup, Caïman Fu, Ariane Moffat, Carlos Placères, Dobacaracol, Vic Vogel Bigband, Denny Christianson Bigband, Michel Bernard sextet and many others in Canada, the US, Seychelles Islands, Haïti, South Africa and Switzerland. Since 2005, Jacques has been touring as a soloist all over the US and Europe with the first arena show from Cirque du Soleil: DELIRIUM. When off tour, he performed with the ODD LOT in Las Vegas, Dallas and Montreal.

Louiza Szacon
Director of Communications & Sponsorship
Ekran Toronto Polish Film Festival
Louiza holds an undergraduate degree from Western and a masters from McMaster. She has been passionately involved in Polonia since 2009, when PISK was first formed in Toronto. Since her inaugural inspiration, Louiza has held a variety of positions in communications, marketing, and sponsorship for many Polish events, including the Ekran Toronto Polish Film Festival, Roncesvalles Polish Film Festival, and Polish Day at the Royal Ontario Museum, culminating in media and fiscal patronage of over $150,000. In 2010, she was awarded the Quo Vadis Award of Excellence for her piece and lecture on political activism within the Polish community. She is also an alumni of "Poland in the Rockies 2010" and "Zjazd – Polska Szkola Liderow 2010". She is currently employed in the B2B conference sponsorship sales division at Marcus Evans, an international business intelligence firm. (If you need help with your sponsorship package, e-mail louizaszacon@gmail.com).

Michel Szmigiel
Entrepreneur
Michel Szmigiel continues to question everything and challenge the Satus Quo. Born in Poznan, Michel's deepest passion always was and continues to be, the discovery of the Unlimited Human Potential, its power and its limitations. Through his lifetime, Michel was able to push its Emotional, Physical; Spiritual and Mental boundaries to bring forth an innovative frame of mind that will blow your limitations away. His entrepreneurial journey has brought him successes and failures from which he was able to learn valuable lessons. His biggest business achievement was to build, from ground up, and international company with over 175 distributors in 16 countries. In the process of making his company the second largest in the world, (In the VW/Audi Aftermarket Industry) Michel was able to discover and experience what defines success to his eyes. Michel continues to research, study and training himself to push its boundaries and limitations in order to discover the secrets behind the true human Power and Potential. He is pleased to share with you his experiences, his knowledge and his wisdom to allow you to create a life that inspires you.

Irene Tomaszewski
Writer
Irene Tomaszewski, the founding president of the Canadian Foundation for Polish Studies, served as Curriculum Director of Poland in the Rockies, the international Polish studies symposium in Canmore, Alberta, and is currently Editor at cosmopolitanreview.com. She co-authored, with Trecia Webowski, Codename Żegota: Rescuing Jews in Occupied Poland, 1942-45: The Most Dangerous Conspiracy in Wartime Europe. She subsequently wrote the screenplay for a documentary on the same subject produced by Sy Rotter for Washington-based Documentaries Iinternational. As researcher and associate producer of the CBC documentary about Poland, A Web of War, she translated the prison letters of a member of the Polish resistance which were subsequently published in Canada in 1997 and in the US in 2005 titled Inside a Gestapo Prison: The Letters of Krystyna Wituska, 1942-1944. Her freelance writing has included features, reviews and commentary published in the Globe and Mail, The Montreal Gazette and the Toronto Star.